InsureMyHouse.com
Home Insurance Leads
If you are an Insurance Agent and want to be added to the directory, click here.
Have your website optimized and designed by an insurance web master.
Call us today at 484-234-5041.
think
Did you know that many times the monthly cost of a security alarm system is almost paid for by the extra discount on your homeowners insurance?
Do you have questions or suggestions about the InsureMyHouse.com website? Contact us.
Home Insurance Leads for Homeowners Insurance Agents
The need for home insurance leads is imperative for insurance agents. There is always a constant battle of insurance agents competing for the same leads. So why would you want to chase the same insurance leads that other agents are.
InsureMyHouse.com has taken a different approach, one that has been effective for agents for over 7 years. Obtaining exclusive leads is the best approach to succeeding in your insurance business. Directory marketing solves this problem. What happens in this circumstance is you sign up for zip codes in your area. When a visitor selects the state and zip code you are under, you are the result. The best part is the visitor has the ability to contact you through your website, email you, visit your place of office or call in. All this information is readily available for homeowners on your custom made profile page for homeowners looking for an insurance quote.
These insurance leads are exclusive in that you are the only result. Most people usually get one or two quotes for home insurance. Our directory provides agents a way to capture quality insurance leads at a fraction of the cost of $80 per zip code per year. To learn how to get registered Click Here.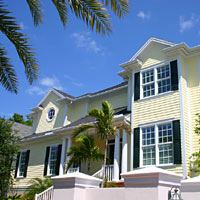 Home Insurance Leads Provided to the Following States:
Alabama - Alaska - Arizona - Arkansas - California - Colorado - Connecticut - Delaware - Florida - Georgia - Hawaii - Idaho - Illinois - Indiana - Iowa - Kansas Kentucky - Louisiana - Maine - Maryland - Massachusetts - Michigan - Minnesota - Mississippi - Missouri - Montana - Nebraska - Nevada - New Hampshire - New Jersey - New Mexico - New York - North Carolina - North Dakota - Ohio - Oklahoma - Oregon - Pennsylvania - Rhode Island - South Carolina - South Dakota - Tennessee - Texas - Utah - Vermont - Virginia - Washington - West Virginia - Wisconsin - Wyoming