Home Insurance Quotes
We hope you found everything that you were looking for when searching for a home insurance quote, if not please let us know.
If you are an home insurance agent and want to be added to the directory, click here.
think
Did you know that many times the monthly cost of a security alarm system is almost paid for by the extra discount on your home owners insurance?
Do you have questions or suggestions about the InsureMyHouse.com website? Contact us.
Compare Home Insurance Quotes From Top
Home Insurance Agents
The need for home insurance quotes is important for home owners. You need to make sure your home is properly insured and that your home insurance policy doesn't have any gaps in coverage. InsureMyHouse.com has helped hundreds of thousands of homeowners find insurance quotes. Since 1999, InsureMyHouse.com has realized the internet is a useful tool for consumers to research and purchase home insurance.
If you are looking for a home insurance quote, you can easily find a local home insurance agent by visiting your state then selecting your zip code clicking here. All zip codes are registered to exclusive insurance agents since there is only one agent representing your zip code. When selecting your zip code you are assured your interest is the agent's number one priority. The last thing an insurance agent wants to do is offer you a horrible home insurance quote. When dealing with a local agent you can be sure they are just a phone call away giving you the piece of mind you deserve. In addition, it's always good to know your agent works around the corner in case you need to visit their place of business. In the unfortunate event you need to file a home insurance claim, your agent can come out and asses the damage to your property.
If you are looking for a free home insurance quote visit your state directory by clicking here. Talk to your agent about combining your auto and home insurance for a multi-policy quote discount. Our directory provides homeowners with an easy way to find a local agent.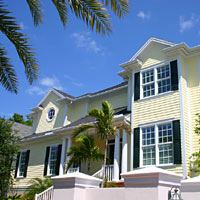 Home Insurance Quotes Provided to the Following States:
Alabama - Alaska - Arizona - Arkansas - California - Colorado - Connecticut - Delaware - Florida - Georgia - Hawaii - Idaho - Illinois - Indiana - Iowa - Kansas Kentucky - Louisiana - Maine - Maryland - Massachusetts - Michigan - Minnesota - Mississippi - Missouri - Montana - Nebraska - Nevada - New Hampshire - New Jersey - New Mexico - New York - North Carolina - North Dakota - Ohio - Oklahoma - Oregon - Pennsylvania - Rhode Island - South Carolina - South Dakota - Tennessee - Texas - Utah - Vermont - Virginia - Washington - West Virginia - Wisconsin - Wyoming