InsureMyHouse.com
Homeowners Insurance
If you want to learn more about home owners insurance or looking for local homeowners insurance agents, you've come to the right place.
think
The cost of a security system installed in your home can just about pay for itself with the reduction you would receive on your homeowners insurance premium.
Do you have questions or suggestions about the InsureMyHouse.com website? Contact us.
If you are an Insurance Agent and want to be added to the directory, click here
Homeowners Insurance from Local Home Insurance Agents
Looking for homeowners insurance can be a daunting task. There are several options to find insurance online. The best way to find homeowners insurance is through your local agent. Not filling in your personal information on an online quote form and have it sent off to a bunch of insurance agents hounding you to buy their homeowners insurance products. For people owning or buying a home, your house is your biggest asset. Make sure you have the correct insurance coverages with a realistic deductible and consider combining your auto and home insurance to receive a multi-policy discount.
InsureMyHouse.com offers agents by state and zip code. Each agent representing your area lives and works in your community and has your best interest at hand. If ever you need to file a claim they can come over to your house and assess the damages. They are always a phone call away and even a short ride away to their office if you ever have a problem or need to discuss purchasing additional insurances for you and your family.
InsureMyHouse.com has been trusted by homeowners looking to purchase insurance since 1999. Use the Find an Agent locator tool and save today.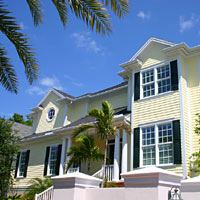 Homeowners Insurance Provided to the Following States:
Alabama - Alaska - Arizona - Arkansas - California - Colorado - Connecticut -DC Delaware - Florida - Georgia - Hawaii - Idaho - Illinois - Indiana - Iowa - Kansas Kentucky - Louisiana - Maine - Maryland - Massachusetts - Michigan - Minnesota - Mississippi - Missouri - Montana - Nebraska - Nevada - New Hampshire - New Jersey - New Mexico - New York - North Carolina - North Dakota - Ohio - Oklahoma - Oregon - Pennsylvania - Rhode Island - South Carolina - South Dakota - Tennessee - Texas - Utah - Vermont - Virginia - Washington - West Virginia - Wisconsin - Wyoming