InsureMyHouse.com
Insurance Leads
We hope you found everything that you were looking for when you came to our site, if not please let us know.
If you are an Insurance Agent and want to be added to the directory, click here.
think
Did you know that many times the monthly cost of a security alarm system is almost paid for by the extra discount on your homeowners insurance?
Do you have questions or suggestions about the InsureMyHouse.com website? Contact us.
Insurance Leads
The need for insurance leads is important for insurance agents. There is always a constant battle of insurance agents competing for the same insurance leads. Since 2003 InsureMyHouse.com has provided agents with a great way to grow their business with targeted insurance leads. Allowing for one agent per zip code gives agents an advantage over most leads which are resold to 3-5 different agents competing for the same leads. So when someone is shopping for homeowners insurance and selects the zip code(s) you registered, you are the only result. Provided to the homeowner is a unique profile page displaying your name, address, phone, fax, email and web address giving them easy access to contact YOU directly.
With over 100,000 monthly visitors and over 5,000 websites linking to InsureMyHouse.com they are a great opportunity for the insurance agent. Join thousands of agents nationwide today.
Our directory provides agents a way to capture quality insurance leads at a fraction of the cost of $80 per zip code per year. To learn how to get registered click here.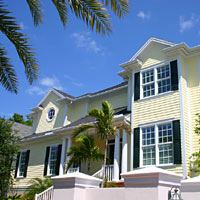 Insurance Leads Provided to the Following States: