InsureMyHouse.com
Insurance Quotes
We hope you found everything that you were looking for when you came to our site, if not please let us know.
If you are an Insurance Agent and want to be added to the directory, click here.
think
Did you know that many times the monthly cost of a security alarm system is almost paid for by the extra discount an insurance quote?
Do you have questions or suggestions about the InsureMyHouse.com website? Contact us.
Insurance Quotes
When the time comes to look for insurance quotes that fit into your monthly expenses many home owners try to find ways to save money. But just because the economy is not doing well doesn't mean you have to create gaps in coverage to save a few bucks. When saving money on insurance quotes, make sure you do not sacrafice coverages. It's tempting, but you need to know the conesequences.
The need for insurance quotes is important. You need to make sure your home is properly insured and that you have the best insurance coverage without gaps in your policy. InsureMyHouse.com has helped hundreds of thousands of homeowners find local insurance quotes. Saving money could be as easy as combining your auto and home insurance creating a multi-policy discount. Most companies offer this, so ask around.
Since 1999, InsureMyHouse.com understands the importance to be able to find a local agent for an insurance quote. They also have realized the internet is a useful tool for consumers to research and purchase home insurance.
As a result, if you are looking for an insurance quote, you can easily find a home insurance agent by visiting your state directory of local insurance agents. All zip codes are registered to exclusive insurance agents offering insurance quotes. Since there is only one agent representing your area, you can be sure your interest in their number one priority.
If you are looking for a free insurance quote visit your state directory by clicking here.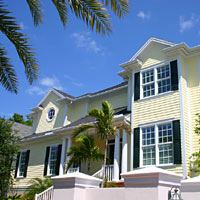 Insurance Quotes Provided to the Following States:
Alabama - Alaska - Arizona - Arkansas - California - Colorado - Connecticut - Delaware - Florida - Georgia - Hawaii - Idaho - Illinois - Indiana - Iowa - Kansas Kentucky - Louisiana - Maine - Maryland - Massachusetts - Michigan - Minnesota - Mississippi - Missouri - Montana - Nebraska - Nevada - New Hampshire - New Jersey - New Mexico - New York - North Carolina - North Dakota - Ohio - Oklahoma - Oregon - Pennsylvania - Rhode Island - South Carolina - South Dakota - Tennessee - Texas - Utah - Vermont - Virginia - Washington - West Virginia - Wisconsin - Wyoming